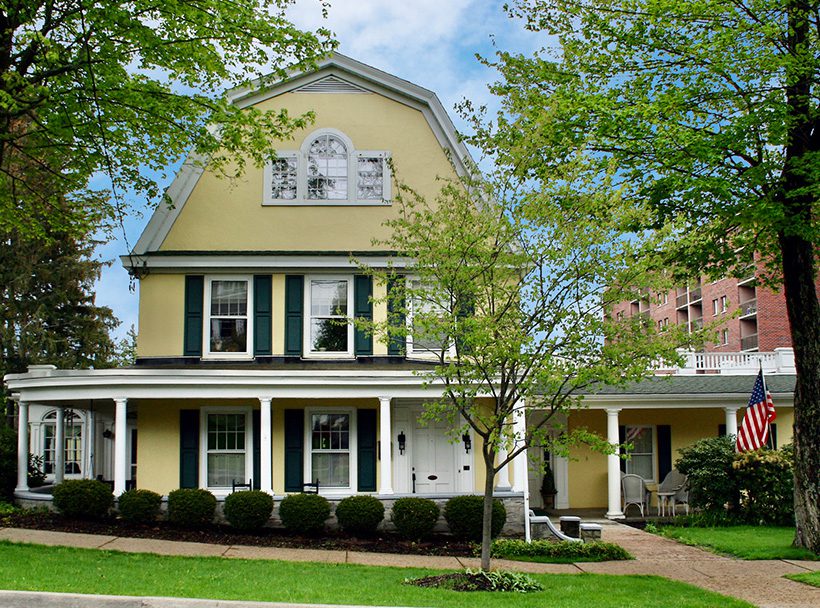 In the almost 45 years we have been in business, Lynch-Radkowski Funeral Home has achieved the status of an institution in Elk County, helping to manage about half of all funerals in the region every year. We pride ourselves on having provided hundreds of Elk County families a place where they can turn time and again for caring, professional, personal services in helping them adjust to the loss of a family member and to receive the consoling embrace of a caring community.
Our landmark building at 169 Center Street, with its meticulously landscaped grounds, elegantly appointed interior, and comfortable interior furnishings, has long stood as a favored place to gather, to be still together in times of darkness, to engage with one another in a caring way, and to remember and celebrate the lives of those who have passed away.
While Lou remains active in the business and the community, day to day management has been taken over by his son Jeff and Jeff's wife, Kate Radkowski. Jeff grew up in St. Marys and looks forward to continued growth in both depth and breadth of services to the community he has always considered home.