Dr. Theresa V. Tucker, D.C. | 69
May 10, 1951 - April 8, 2021
Dr. Theresa V. Tucker, D.C., 69, of 520 Center Street, St. Marys, passed away Thursday, April 8, 2021, at her residence, after a lengthy illness.
She was born May 10, 1951, in St. Marys, daughter of the late Andrew G. and Vada Tyler Tucker.  Theresa was a graduate of Elk County Christian High School, Class of 1969, as well as the University of Western States Chiropractic School in Portland, OR.  She returned to St. Marys in 2001, after living in Oregon for a number of years, working as a chiropractor.
Theresa was an avid reader and enjoyed gardening.  She loved her pet cats and was deeply spiritual.
She is survived by her spouse, Dr. Cheryl L. Stoker, PhD, of St. Marys; her son, Domingo Washington and his wife Jolene of Erie, CO; three granddaughters: Anya, Adele, and Ashlee; and by her sister, Brenda Coppella and her husband Steven of State College.
There will be no visitation.
Family and friends are invited to attend a Funeral Service to be held in the Lynch-Radkowski Funeral Home on Thursday, April 15, 2021, at 11:00 AM, with the Rev. Karen Trask officiating.
Memorials, if desired, may be made to the Elk County Humane Society, 1029 East Eschbach Road, St. Marys, PA  15857.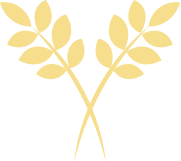 Lynch-Radkowski Funeral Home