June 20, 1934 - July 1, 2021
Helen M. DaCanal, 87, of 146 Martin Road, St. Marys, passed away Thursday, July 1, 2021, at Pinecrest Manor, after a lengthy illness.
She was born June 20, 1934, in Byrnedale, daughter of the late Marinus and Susan Dubinski Kugler.  Helen was a lifelong resident of the area and was a graduate of St. Marys High School, Class of 1952.
On June 22, 1957, in the St. Boniface Church, Helen married John A. DaCanal, who survives.  They were blessed to enjoy 64 years of marriage together.
She is also survived by two daughters: Chris Valenti (Mike) of Raleigh, NC and Pamela Kasallis (Scott) of Phoenix, AZ; two sons:  Randy DaCanal (Fran) of St. Marys and Mike DaCanal (Mary) of Johnsonburg; six grandchildren: Kristen Moore (Charles), Bryan DaCanal, Taylor DaCanal, Hayley DaCanal, Nate DaCanal, and Gabby Valenti; a great-granddaughter, Ellie Moore; a brother, James Kugler of St. Marys; and by two sisters-in-law: Gladys Kugler of Penfield and Alice Kugler of Kersey.
In addition to her parents, Helen was preceded in death by two brothers: Richard Kugler and Marinus "Bud" Kugler.
Helen was a member of the Queen of the World Church, where she served as a Eucharistic Minister and was a member of the Rosary Altar Society.  She enjoyed gardening, spending time with her family, and she especially loved watching her grandchildren playing in their sports.
A Mass of Christian Burial will be celebrated in the Queen of the World Church on Tuesday, July 6, 2021, at 11:00 AM, with the Rev. Jeffery Noble, Pastor, officiating.  Burial will follow in the St. Mary's Catholic Cemetery.
Visitation will be held at the Lynch-Radkowski Funeral Home on Monday, July 5, 2021, from 6:00 until 8:00 PM.
Memorials, if desired, may be made to Pinecrest Manor, 763 Johnsonburg Road, St. Marys, PA  15857, or to the Elk County Catholic School System, 600 Maurus Street, St. Marys, PA  15857.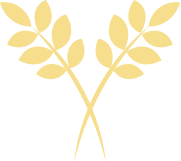 Lynch-Radkowski Funeral Home
Queen of the World Church
St. Mary's Catholic Cemetery