December 10, 1929 - April 10, 2021
Anna Mae Mertz, 91, of 18 Mertz Avenue, St. Marys, passed away Saturday, April 10, 2021, at Penn Highlands Elk, after a brief illness.
She was born December 10, 1929, in St. Marys, daughter of the late Harrison and Lillian Cheatle Wilson.  Anna Mae was a lifelong resident of the area and was a graduate of St. Marys High School, Class of 1948.  She spent several years working for the Stackpole Carbon Company where she met her husband, the late Walter E. Mertz, who preceded her in death on January 18, 2006.
Anna Mae and Walter were married on September 4, 1950, in the Sacred Heart Church.
She is survived by two daughters: Gloria Nussbaum (Ed) and Amy Walker (Gary); three sons: Gary Mertz (Mary), Thomas Mertz, and David Mertz (Kathy), all from St. Marys; by 12 grandchildren: Michelle Salvaggio, Dana Lander, Melissa Dexter, Michael Nussbaum, Jason Mertz, Melinda Cronin, Melanie Peed, Whitney Mertz, Ashley Lewis, Dustin Walker, Chelsea Geyer, and D. J. Mertz; 23 great-grandchildren; five great-great-grandchildren; and by one brother, Thomas Wilson of St. Marys.
In addition to her husband and parents, Anna Mae was preceded in death by a son, Dennis Mertz; two grandchildren: Jennifer Mertz and Devin Mertz; two sisters: Helen Schneider and Ruth Wilson; and by two brothers: Richard Wilson and John Wilson.
Anna Mae was a member of the Queen of the World Church.  She enjoyed knitting and was especially known for the dish cloths that she would knit for just about anyone that she would encounter.  She loved her family and was so proud of her grandchildren.
There will be no visitation.
Family and friends are invited to attend a Mass of Christian Burial to be celebrated in the Queen of the World Church on Saturday, April 17, 2021, at 1:00 PM, with the Rev. Jeffery Noble, Pastor, officiating.  Burial will take place in the St. Mary's Cemetery.
Memorials, if desired, may be made to the Community Nurses, Inc., 757 Johnsonburg Road, Suite 200, St. Marys, PA  15857 or to St. Marys Area Meals on Wheels, Inc., PO Box 302, St. Marys, PA  15857.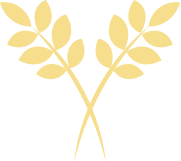 Queen of the World Church