September 20, 1927 - April 11, 2021
Jay C. Gross, Jr., 93, of 631 Cedar Road, St. Marys, passed away Sunday, April 11, 2021, at Elk Haven Nursing Home, after a six month battle with leukemia.
He was born September 20, 1927, in St. Marys, son of the late Jay C. Gross, Sr. and Evelyn Gerg Gross.  Upon his mother's passing, Jay was raised by his aunt and uncle, Viola and Thomas Dinsmore.  He was a lifelong resident of the area, a graduate of St. Marys High School, Class of 1945, and was a veteran of the United States Army.
Jay worked at Keystone Carbon Company for 28 years, retiring in 1992 as a machinist and supervisor.  After retiring, Jay was a consultant for various start-up machine shops in Pennsylvania and North Carolina.  He enjoyed bowling, golfing, woodworking, and was an avid reader.  He also enjoyed listening to country music, frequenting the Moose Club, and taking his beloved dogs, Max and Molly, for daily walks.  Jay will be remembered for his quick wit and funny stories, none of which can be shared for fear of offending someone.
On September 9, 1950, in the Sacred Heart Church, Jay married his wife of 70 years, Velma Miles, who survives.
In addition to his wife, Jay is survived by six children: Lynda O'Connor and Valerie Gerg of St. Marys; Mary Gross (Jeff Poling) of Greensboro, NC; Alan Gross (Amy), Mark Gross (Amy), and Tom Gross (Sheila) of Kersey; daughter-in-law, Sandy Gross of High Point, NC; and by grandchildren: Kim Gross, Renata Haberberger, Joshua Gross, Leanne Smith, Crystal Thompson, Adam Gross, Adam Azzato, Patrick O'Connor, Caleb Gross, Justine Pesce, Ashley Poling, Dustin Gross, Amber Kisner, Evan Gerg, and Bree Keller; and by numerous great and great-great grandchildren.  Also surviving is his brother, Donald Gross of State College.
Jay was preceded in death by a daughter, Janet Benninger; two sons: James "Casey" Gross and Bob Gross; two grandchildren: Sherry Benninger and Brandon Gerg; and by his three sisters: Olive Yasurek, Rachel Schaberl, and Elaine Yeager.
Visitation with the family will be held in the Lynch-Radkowski Funeral Home on Friday, April 16, 2021, from 6:00 until 8:00 PM.  Jay's family is requesting masks to be worn by all who wish to pay their respects at the funeral home.
Funeral and committal services will be held privately at the convenience of the family.
Memorials, if desired, may be made to the Elk County Humane Society, 1029 East Eschbach Road, St. Marys, PA  15857.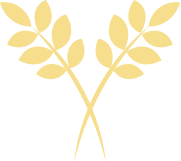 Lynch-Radkowski Funeral Home