Annette C. Anderson | 102
October 14, 1918 - May 6, 2021
Annette C. Anderson, 102, a resident of Pinecrest Manor and formerly of Wilcox, passed away Thursday, May 6, 2021, at Pinecrest Manor.
She was born October 14, 1918, in Wilcox, daughter of the late Anthony and Augusta Nelson Pedersen.  Annette was a lifelong resident of the area and was a graduate of Wilcox High School, Class of 1936.  She was a member of the Nazareth Lutheran Church in Wilcox and the Women of the ELCA.
On July 12, 1941, in the Nazareth Lutheran Church in Wilcox, Annette married Karl N. Anderson, who preceded her in death on June 30, 1987.
She is survived by two sons: Douglas Anderson and his wife Peggy of St. Marys and Norman David Anderson and his wife Donna of Ohio; seven grandchildren: Jeff Anderson, Eric Anderson, Emily Clark, Scott Anderson, Sarah Anderson, David Anderson, and Brian Anderson; many great-grandchildren; her daughter-in-law, Susan Anderson of St. Marys; and by several nieces and nephews.
In addition to her husband and parents, Annette was preceded in death by her son, Karl Dennis Anderson; her step-father, John Brechtel; and by two sisters: Harriet Brechtel and Barbara Veritz.  She was the last member of her immediate family.
Annette was a member of the Nazareth Lutheran Church in Wilcox as well as the Women of the ELCA.  When she lived in Wilcox, she enjoyed fishing in the stream behind her house.  Annette also enjoyed bird watching, tending to the flowers around her house, and Sunday meals with her family.
There will be no visitation.
A Funeral Service will be held in the Lynch-Radkowski Funeral Home on Saturday, May 22, 2021, at 11:00 AM, with the Rev. Bruce Burkness officiating.  Burial will be in the Wilcox Cemetery.
Memorials, if desired, may be made to the Nazareth Lutheran Church, PO Box 31, Wilcox, PA  15870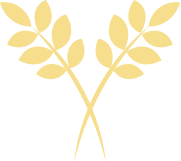 Lynch-Radkowski Funeral Home