January 22, 1955 - May 21, 2021
Denise R. Schreiber, 66, of 121 Cadillac Road, St. Marys, passed away Friday, May 21, 2021, after a lengthy illness, at Penn Highlands DuBois.
She was born January 22, 1955, in Ridgway, daughter of the late Raymond and Rose Comiotti Dinsmore.  Denise was a lifelong resident of the area and graduated from St. Marys Area High School, Class of 1972.  She was formerly employed at National City Bank and Elcam.
On May 20, 1977, in the St. Boniface Church, she married her loving husband, William A. Schreiber, who survives.
In addition to her husband, Denise is survived by three brothers: Kenneth and Mary Dinsmore of Erie, James and Barb Dinsmore of Wellsboro, and Raymond and Barb Dinsmore of State College; by many nieces and nephews of whom she loved and cherished; and by her dog, Myrtle.
In addition to her parents, she was preceded in death by one brother, Gary Dinsmore.
Denise established lifelong friendships through her "Artsy Fartsy" group, which has been getting together for over 40 years to make arts and crafts.  She had always felt blessed to have such a great circle of friends.  She was a friend for life.
Family and friends are invited to attend a Mass of Christian Burial to be celebrated in the Sacred Heart Church on Thursday, May 27, 2021 at 11:00 AM, with the Rev. Michael Gabler, OSB, Pastor, officiating.  Burial will be in the St. Mary's Cemetery.
Visitation will be held from 9:30 AM until 10:30 AM at Lynch-Radkowski Funeral Home.
Memorials, if desired, may be made to the Christian Food Bank, PO Box 1033, St. Marys, PA  15857 or to the Elk County Humane Society, 1029 E. Eschbach Road, St. Marys, PA 15857.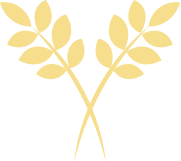 Lynch-Radkowski Funeral Home