March 8, 1956 - June 18, 2021
Michael J. Wendel, 65, of 153 Rambler Road, St. Marys, passed away Friday, June 18, 2021, at his residence with his family by his side.
He was born March 8, 1956, in St. Marys, son of the late Arthur and Rose Parziale Wendel.  Mike was a lifelong resident of the area and a graduate of St. Marys High School, Class of 1974. Mike was a member of the St. Mary's Catholic Church, and actively involved with the community, serving as the President of the St. Marys Little League. He spent many years coaching, and proudly led the 2009 All Star team to The State Championship.  Mike was an avid outdoorsman, who was always willing to lend a helping hand, and loved spending time with his family.
Mike is survived by his wife, Brenda Snyder Wendel, as well as his children: Bethany Zipf and her husband Andy of North Carolina; Travis Wendel and his wife Leslie of Indiana, PA; Michael Wendel of Ridgway; Jessica Bowley and her husband Matt of Baden, PA; and Corey Wendel of Evans City, PA.  Also surviving are six grandchildren; and his sister, Caroline Bolden and her husband Donald of St. Marys.
In addition to his parents, Mike was preceded in death by a sister, Nancy Galmish; and by a brother, Stephen Wendel, at birth.
There will be no visitation.
Family and friends are invited to attend a Funeral Service to be held in the Lynch-Radkowski Funeral Home on Friday, June 25, 2021 at 11:00 AM with the Rev. Peter Augustine Pierjok, OSB, officiating.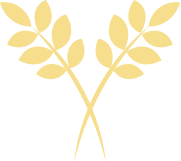 Lynch-Radkowski Funeral Home