William J. "Bill" Savel | 87
February 19, 1934 - April 4, 2021
William J. "Bill" Savel, 87, of 2354 Quaker Hill Road, Cogan Station, PA, passed away Sunday, April 4, 2021, at The Williamsport Home, after a lengthy illness.
He was born February 19, 1934, in Fredericksburg, VA, son of the late Gust and Margaret Krollman Savel.  Bill attended St. Marys Schools and was a graduate of the Indiana Institute of Technology in Fort Wayne, IN.  He was an electrical engineer for GTE Sylvania, retiring in 1993 after 35 years of service.
On July 18, 1959, in the Queen of the World Church, Bill married Yvonne DeLullo, who survives.  He is also survived by his daughter, Kathleen Notor and her husband Thomas of Cogan Station, PA; two sons: Michael Savel and his wife Astrid of Naples, FL and Thomas Savel and his wife Tracy of Dallas, TX; five grandchildren: Meghan Wiseley, Kristina Notor, Michael Notor, Cassandra Savel, and Joseph Savel; and by a sister, Mary Gabor of St. Marys.
In addition to his parents, Bill was preceded in death by a son, Joseph Savel in 1976; and by a sister, Nancy Novosat in 1976.
Bill was a member of the St. Joseph the Worker Church in Williamsport and was a veteran of the United States Navy.  He took great joy in being outdoors.  He was happy caring for his trees and lawn, gardening, and working on his cars.  Bill loved his wife and his family.
A Mass of Christian Burial will be celebrated in the Queen of the World Church on Friday, April 9, 2021, at 1:00 PM.  Burial will follow in the St. Mary's Catholic Cemetery.
Visitation is at the Lynch-Radkowski Funeral Home on Friday, April 9, 2021, from 11:00 AM until 12:30 PM.
Memorials, if desired, may be made to the Wounded Warrior Project, PO Box 758516, Topeka, KS  66675-8516.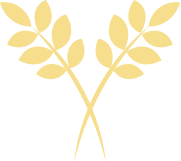 Lynch-Radkowski Funeral Home
Queen of the World Church
St. Mary's Catholic Cemetery